Insanely Clever Gifts For Book Lovers
There are still many people out there that love to read. They enjoy books and all the things that go with them. This will allow a person to get them something related to reading that they need and love. There are some unique gift ideas for book lovers that will make their holiday. These literary gifts are different but they are interesting at the same time.
Clip on Reading Light
This handy device is great for people that wear eyeglasses. This little light clips onto the glasses. A person can put these on their glasses and they can read in the dark. They can shut the lights without
Floating Bookshelf
This bookshelf will hold three to four books at a time. What is special about this shelf is that there is no visible hardware. It looks like the books are floating in the area. This will help keep the home looking clutter free as well. The floating bookshelf base will be applied to the wall. There is no big and bulky shelving unit that will take up space in the room.
Book Style Tissue Box
This tissue box is very cool looking. The tissue box looks like it is made from classic books. The tissues will come out of the top. This is an interesting gift. It will allow a person to have easy access to the tissues if they are reading a sad book. It will also look cool when added to the décor of the room.
Transparent Book Weights
This will help keep the pages of the book flat. The book weights are clear so a person will be able to see through them and still be able to read the pages. This book weight will also protect the book if a person is eating or drinking. The weight is easy to wipe off and the stains will not get on the book.
Book Shaped Light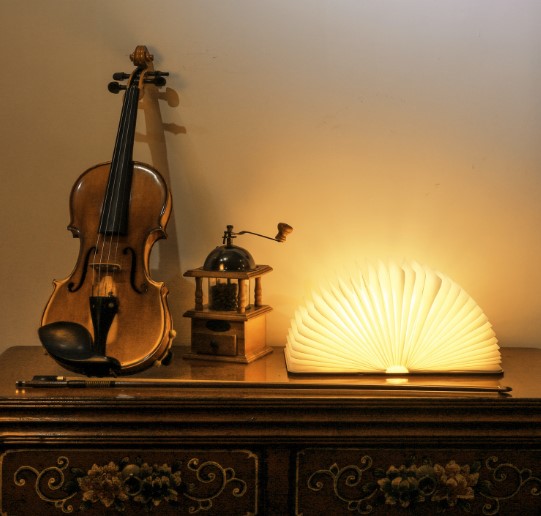 This light comes in the shape of a hard covered book. It will provide light to a room with a soft glow. It is also an interesting gift to give to someone that loves books and loves to read.
Fishbowl Bookends
This book ends are multifunctional. They will hold the book in space and will keep the book for sliding. They also make a great home to fish such as the betas. These book ends will allow a person to have a cute pet and will have their books held in place.
Penguin Classic Inspired Matchboxes
These little matchboxes have the classic titles of books on them only they are made to be funny. For example some of the titles on these matchboxes including Fart of Darkness and Jane Air. They will offer a good laugh for book lovers.
These are some of the unique gifts for people that love books. These gifts are functional and cool looking at the same time. These book gift ideas are great for book lovers and will allow a person to really surprise their friend of loved one with a special book.
Contact Us
It would be great to hear from you!