Books to Read Before They Come To a Screen near You
A number of movies in 2016 were adaptations from books and 2017 promises to have even more books becoming movies. But before you rush to the cinema, it is a good idea to read these books before they are screened or before you watch them. The books tend to act like an inside man for the movie, you get an idea of what to expect. Besides, many times the movie does not do the book justice, so do yourself a favor and read these books before they come to a screen near you.
The Jungle Book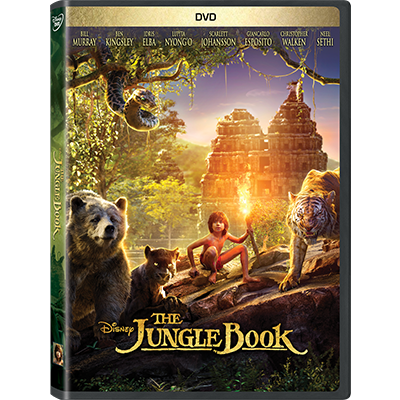 This book was originally written in 1894 by Indian writer Rudyard Kipling who uses animals as characters in his book along with the main character Mowgli.
The Plot: The Jungle book is about Mowgli who grows up in the jungle where he is raised by wolves as one of their own and he has a best friend who is a bear called Baloo and an adversary, a Tiger named Shere Khan. They are a compilation of 7 different stories with different adventures.
Why you should read the book: The movie does not stick to the detail in the book, you will enjoy the book much more if you read it first.
The BFG
It is a 1982 children's book written by Roald Dahl, a British novelist. He wrote the book and dedicated it to his daughter who died of measles.
The Plot: Sophie, a young girl living in a girls orphanage makes the most unlikely friend, a Giant who is an outcast in his own land f giants because he will not eat humans. He introduces himself as The Big Friendly Giant or BFG and together they try to find a solution to the menacing giants in the land who eat humans.
It's a tale of adventure and friendship and it triggers the imagination.
Why you should read the book: This might be a children's book but it is quite interesting even for adults. The book is less scary for children than the movie.
 The Light Between Oceans
This novel was the first by Australian writer M.L Stedman and was published in 2012.
The Plot: It is set after world war I in Europe. Tom Sherbourne, an Australian , returns home to his wife and they relocate a lighthouse where they live an isolated life for years. One day a baby is washed up onto the shore and they decide to adopt her. The couple then returns to the mainland on leave and that is when they discover the impact keeping the child has on the lives of other people.
Why you should read it: This is a very captivating book with very touching descriptions of the characters. Reading the book gives you time to stop and think about the characters and the entire story. The movie would be a spoiler if you watched it first.
The Girl on the Train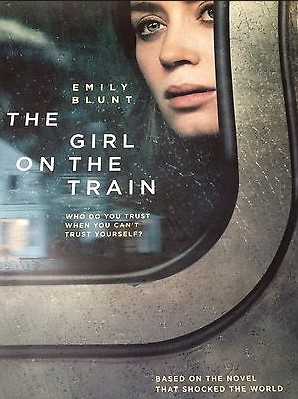 Published in 2015, The Girl on the Train made it as an instant success becoming a New York Times Best Seller. British writer Paula Hawkins is a really good Fiction thriller writer and this book is proof of that.
Plot: It is a story of 3 women all involved with one man but do not know it. Racheal was once married to Tom, who left her for Anna because Rachael could not conceive and Megan helps take care of Anna and Tom's child. Racheal is obsessed with Tom and becomes an alcoholic and a stalker. One day she wakes up covered in blood and discovers on the News that Megan is missing and believed to be murdered. The psychological thriller unravels through the narration of these 3 until the end when bitter enemies become collaborators.
Why you should read this book: There is no amount of justice that can be defined as enough that the movie will do this book. If you love reading books, you will enjoy the entire narrative right to the last full stop.
Inferno
Written by American Novelist Dan Brown, it is the 4th book in a series which includes The Da Vinci cord and Angels and Demons.
Plot: Robert Langdon wakes up with amnesia in an Italian hospital but he later finds himself in a race against time to foil a global disaster. He teams up with Sienna Brooks and together they have to literally race across Europe to stop an impending deadly plot. Obviously, it is not easy, with a lot of obstacles along the way. tHe end will surprise you.
Why you must read the book: Do not even think of watching the movie until you have read this thriller. The book is captivating. The New York Times described it as energetic and full of tricks.
Fantastic Beasts and Where to Find Them
If you loved Harry Potter books, then you will love this one as well. It is written by the same author J K Rowlings and was published in 2001.
Plot: The book is supposed to be written by Harry Potter and it describes many of the fantastic beasts that are mentioned in the Harry Porter series. It is more like a comic book and gives more to people who still long for Harry Potter series.
Why you should read it: it is fun and interesting and part of the proceeds from the sale of the books go towards helping needy children.
Books Becoming Movies in 2017
World War Z (2)
The book world war Z is based on a fictional world war 2 and the plot mainly centers on interviews of survivors as they describe the horrifying fight with zombies and they try to find out how the plague came about. This is and interesting book to read, offering a different narration technique. The Movie that will come out in 2017, however, will most likely be something very different from the book. To get a good background for the movie, you should read the book first.
The Dark Tower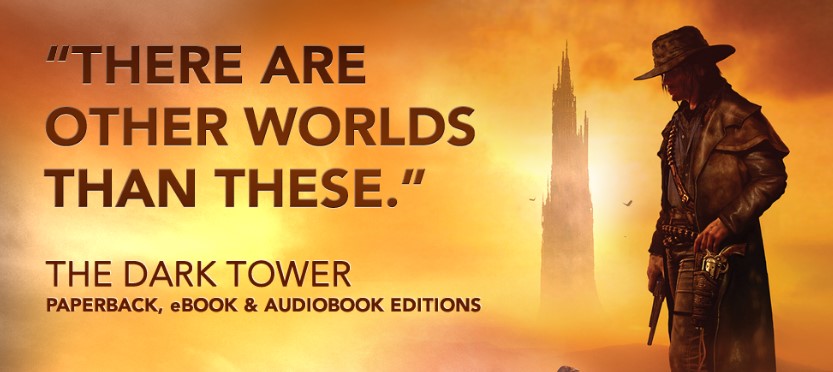 The Dark Tower is a series of books by Stephen King it combines fiction, sci-fi, and adventure into a number of stories about a gunslinger called Roland Deschain. If you are bored with predictable books, this one will give you a break from that and take you through a journey of mystery and adventure. The movie is based on these books and since it is not yet out, there is time to catch up on your reading.
The Long Home
William Gay in this book uses the character, Nathan Winer, to depict human nature. Nathan lost his father to evil and now he must understand that evil as well as overcome as well as use his headstrong nature to fight this evil. It brings to light human solitude and what the longing for certain things can cause. Just about every reader can see themselves in this book. The date for release for the movie is not yet set but it should be in the summer.
The Death Cure (The Maze Runner, Book 3)
The Death Cure is the third edition of the Maze Runner books and this one was published in 2011. It is mainly about making decisions that will help the group find a cure to the deadly disease. Some of them have lost their memory and they need to work hard to regain it. If you have read books 1 and 2 this is an automatic read for you, what's more, the movie will not come out until late 2017 or 2018 so that is enough time for you who has not read any of the books to start and catch up.
The Mountain Between Us
John Martins brings to life a story of love and survival in this page-turning book that the hopeless romantics will love and so will the realists. It is the story of a couple who miss their flight and decide to charter a plane but the plane crashes in the wilderness and the 2 must survive this as well as create a strong relationship that some people may feel can only be in a novel. It is a book that will play with your emotions. If you like plane crash survival stories, this is what you should be reading.
Break My Heart 1000 Times
Daniel Waters made a name for himself with "Generation Dead" and this book is just as much if not more creepy. It is a story of ghosts and the living who are trying to find out why the ghosts will not go away and in the process, they discover much more than they had expected. You do not need sound effects to enjoy and be thrilled by this book. Daniel Waters does it all in every chapter of the book.
Contact Us
It would be great to hear from you!